Tragedy on the Pharaoh
---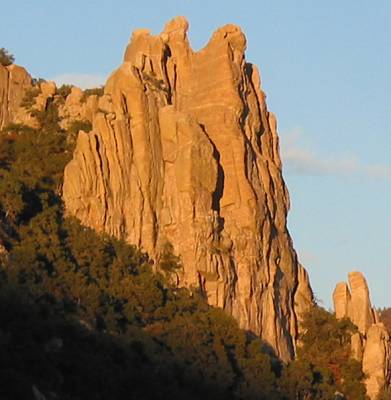 ---
On Wednesday, February 5, 2003, a tragic climbing accident occurred on the Pharaoh on Mt. Lemmon. Alex Pendleton and Tom Chong were climbing the third pitch of the classic climb "Cripple Creek" when Alex fell nearly 100 feet to his death. Tom Chong was in a great dilemma. He needed to move quickly to help his friend, yet he was two pitches off the deck with no support or belayer. He successfully escaped the belay, rappelled to Alex, built an anchor to hold Alex, and then rappelled off the climb to get help. He did an incredible job considering the circumstance. The following day, Jeff Mayhew and Jurgen Seidel climbed the Pharaoh via the "Standard Route" and recovered the body from the face.
On February 25th, I interviewed both Tom Chong and Jeff Mayhew. The purpose of the interview was to bring out details of the accident that were not available in the general media. Of particular interest was understanding the details of Tom's escape from the situation. Another purpose of the interview is to bring to light the technical skills that are required in an accident situation on a multi-pitch climb. There is a great deal that can be learned from Tom's account of the accident. It is not good enough to be a good follower or good belayer on a multi-pitch climb. You need to understand basic climbing fundamentals such as escaping the belay, setting up gear anchors, and transfering weight from one anchor to another.
The interview is broken into four parts. The first part is Tom's account of the accident and the situation that ensued. The second part is Jeff's account of the body recovery and the aftermath of the accident. The third part is a general discussion pointing out lessons that can be learned from the event. The fourth, and final part presents a media chronology of the accident: what was reported in the "Arizona Daily Star", the "Tucson Citizen" and on ClimbAZ.com.
---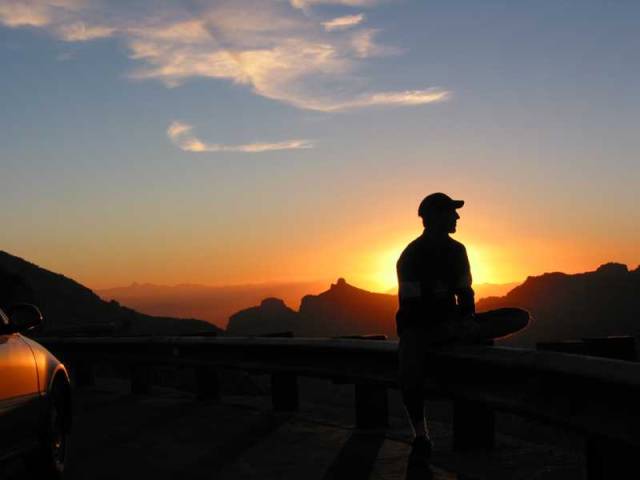 ---
Home | News | Climbs | Interviews | Service/Links | Features | Hall of Horrors
---
Copyright &copy: 2003, RAHutchins, Thomas Chong, and Jeff Mayhew
Revised: June 7, 2003
Corrections/Comments: bob@climbaz.com
URL: http://www.climbaz.com